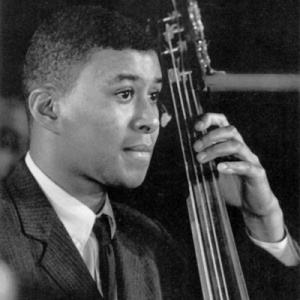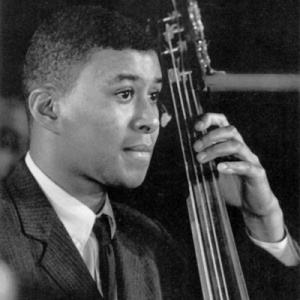 Paul Chambers
Paul Laurence Dunbar Chambers Jr. (April 22, 1935 – January 4, 1969) was a jazz double bassist. A fixture of rhythm sections during the 1950s and 1960s, his importance in the development of jazz bass can be measured not only by the extent of his work in this short period, but also by his impeccable timekeeping and intonation, and virtuosic improvisations. He was also known for his bowed solos. Chambers recorded about a dozen albums as a leader or co-leader, and as a sideman, notably as the anchor of trumpeter Miles Davis's "first great quintet" (1955–63) and with pianist Wynton Kelly (1963–68).
During his 13 year career between 1955 and 1968, Paul Chambers was one of the leading double bass players in jazz, performing with a wide variety of artists and a range of the music's sub-genres and recording over 300 LPs for labels such as Blue Note, Riverside, Mercury and Columbia Records. Chambers performed as a sideman with some of the greatest names in jazz including Miles Davis, John Coltrane, Cannonball Adderley, Sonny Rollins, Wes Montgomery, Joe Henderson, Bill Evans, Wayne Shorter, Herbie Hancock, Hank Mobley, Lee Morgan, Gil Evans and Freddie Hubbard. He recorded a half dozen LPs under his own name including his own compositions but is probably best remembered for his contribution to the greatest jazz recording of all time: Miles Davis' 'Kind Of Blue'.
Paul Chambers
Did you not find anything interesting?
On this website we make and upload new jazz bass transcriptions periodically. Come back in a few days to check the new transcriptions. Good luck!