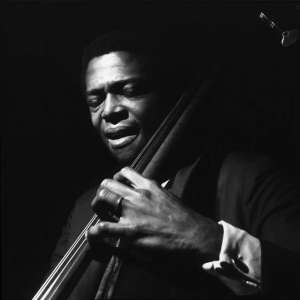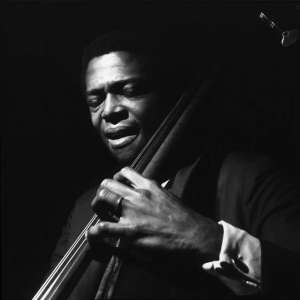 Jimmy Garrison
Bassist Jimmy Garrison was the anchor in the classic John Coltrane Quartet, from 1961-'66, which recorded all of its well-known albums on Impulse. Garrison's big, blunt sound, steady time and inventive counter lines were an elemental ingredient in the sound of that famous group. He actually fitted into the group with great insight, supplying a traditional role on the more straight ahead material and exploratory counter melodies and responses as the music grew more progressive.
Garrison was born on March 3, 1934, in Miami, but grew up in Philadelphia, where he first played briefly with Coltrane and McCoy Tyner, in 1957. Garrison moved to New York the following year, where he worked with Curtis Fuller, Philly Joe Jones, Benny Golson, Bill Evans, Kenny Dorham and Lennie Tristano.
Garrison's early work with Ornette Coleman earned him respect and recognition in the New York jazz circle, and his joint effort with Elvin Jones in that period is thought to be some of Coleman's best outings.
His first record with Coleman was "Art of the Improvisers," (Atlantic, 1959). In 1960, he made "My Favorite Things" (Atlantic) with Coltrane. He continued to play with Coleman and others, but by 1962 his job with Coltrane had essentially become full-time. Garrison remained with Coltrane until the saxophonist's death in July 1967. "The Olatunji Concert: The Last Live Recording" (Impulse!, 2001), a live recording made by Coltrane just a couple of months before his death, includes Garrison with Pharoah Sanders, Alice Coltrane, Rashied Ali, and Jumma Santos. After Coltrane, Garrison worked with Ornette Coleman once again, and played on record dates led by Sanders, Jones, Shepp, Sonny Rollins, and Alice Coltrane. He was featured on quite an extensive number of sessions as bassist. He also taught at Bennington and Wesleyan colleges.
from All About Jazz