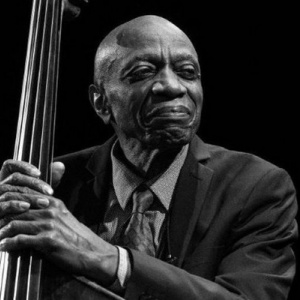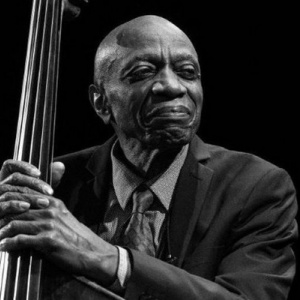 Reggie Workman
Reggie Workman is one of the premier bassists in jazz, performing in mainstream jazz as well as in the avant-garde scene, and a member of two of jazz's most important groups: the John Coltrane Quartet and Art Blakey's Jazz Messengers. He also is a professor at the New School's College of Performing Arts in New York City, where he has been teaching since 1987.
Workman started on piano at first but eventually settled on bass by high school while growing up in Philadelphia, Pennsylvania. After working with Freddie Cole and Gigi Gryce throughout 1958, he became a member of the John Coltrane Quartet in 1961, participating in such legendary recordings as Live at the Village Vanguard, My Favorite Things, and Africa/Brass. From 1962 to 1964, Workman played in Art Blakey's Jazz Messengers with one of the great lineups for the band. He then worked with Yusef Lateef's group before becoming the go-to bassist for Blue Note records throughout the 1960s and early 1970s due to his ability to play in any style. He appeared on many recordings for Booker Ervin, Abbey Lincoln, Lee Morgan, Max Roach, Archie Shepp, Wayne Shorter, and Mal Waldron, among others. He also worked with many of the major players in avant-garde jazz, such as Marilyn Crispell, Andrew Hill, Jeanee Lee, Butch Morris, David Murray, Sam Rivers, and Cecil Taylor.
Workman led his own groups—the Reggie Workman Ensemble and Top Shelf—as well as appearing in collaborative groups, such as the Super Jazz Trio with pianist Tommy Flanagan and drummer Joe Chambers, Trio 3 with saxophonist Oliver Lake and drummer Andrew Cyrille, and Brew with drummer Gerry Hemingway and kotoist Miya Masaoka.
Workman branched out into the production side of music, such as staging the Artists Alliance series in 1985 and later the Sculptured Sounds Music Festival, an artist-driven festival of futuristic concepts in music as well as physical theater productions. He launched the African-American Legacy Project, a celebration of the legacy of African-American composers that participated in workshops and concerts at Lincoln Center and the Harlem School for the Arts, and presented selections of John Coltrane's Africa/Brass sessions.
In 1970, Workman cofounded the historic Collective Black Artists, and in 1990 cofounded MADLOM, a nonprofit performing arts laboratory for students from three to 18 in age. At the New School, Workman has implemented programs such as the Bass Ensemble Workshops, the Futuristic Music Ensemble, the Coltrane Ensemble, and the Jazz Master Class Series. In addition to teaching, he mentors students as well, sharing his extensive knowledge of jazz history and music. Some of the students he has worked with have gone on to become highly acclaimed artists in their own right, such as Lakeisha Benjamin, Avishai Cohen, James Francies, Robert Glasper, Roy Hargrove, Jose James, and Brad Mehldau.
Workman has received numerous awards for his achievements as a musician and jazz educator, including the Life Achievement Award by the Jazz Foundation of America (1997); the citation of excellence from the International Association of Jazz Educators (1997); the Mid Atlantic Arts Foundation's 1999 Living Legacy Award.
Reggie Workman
Did you not find anything interesting?
On this website we make and upload new jazz bass transcriptions periodically. Come back in a few days to check the new transcriptions. Good luck!
Displaying 1 - 3 of 3