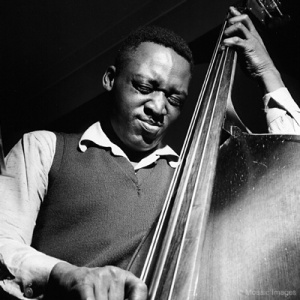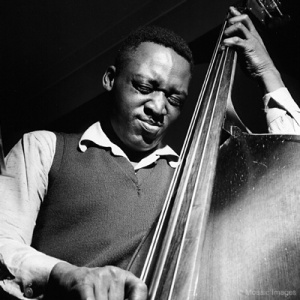 Wilbur Ware
Wilbur Bernard Ware (September 8, 1923 – September 9, 1979) was an American jazz double bassist. He was a staff bassist at Riverside in the 1950s, recording with J.R. Monterose, Toots Thielemans, Tina Brooks, Zoot Sims, and Grant Green.
Ware taught himself to play banjo and bass. In the 1940s, he worked with Stuff Smith, Sonny Stitt, and Roy Eldridge. He recorded with Sun Ra in the early 1950s. Later in the 1950s, settling in New York City, Ware played with Eddie Vinson, Art Blakey, and Buddy DeFranco. His only album recorded as a leader during his lifetime was The Chicago Sound, from 1957 when he worked for Riverside. He made jazz instructional albums for Music Minus One. In 1958, Ware was one of 57 jazz musicians to appear in the photograph A Great Day in Harlem.
Ware was a member of the Thelonious Monk quartet from 1957 to 1958. He also performed with the Sonny Rollins Trio live at the Village Vanguard. Narcotics addiction resulted in his return to Chicago in 1963 and a period of incarceration. He was inactive musically for about six years. In 1969, Ware played with Clifford Jordan, Elvin Jones and Sonny Rollins. He died from emphysema in Philadelphia, Pennsylvania, in 1979.
from Wikipedia