add: 25 Nov 2021
upd: 07 Dec 2022
Bee Tee's Minor Plea - Scott LaFaro Full Bass Score
Format: .pdf
Number of pages: 7
from «Booker Little» Time (1960)
---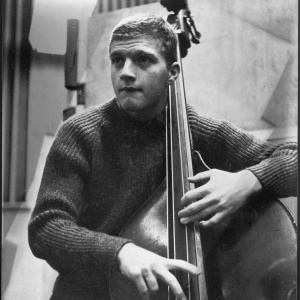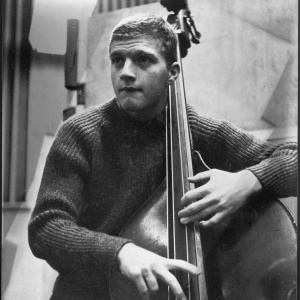 Scott LaFaro
Born in Irvington, New Jersey, the son of a big band musician, Rocco Scott LaFaro (April 3, 1936 – July 6, 1961) was five when his family moved to Geneva, New York. He started playing piano in elementary school, bass clarinet in middle school, and tenor saxophone when he entered high school. He took up double bass at 18 before entering college because learning a string instrument was required of music education majors. After three months at Ithaca College, he concentrated on bass. He played in groups at the College Spa and Joe's Restaurant on State Street in downtown Ithaca.
Beginning in 1955, he was a member of the Buddy Morrow big band. He left that organization to work in Los Angeles. LaFaro spent most of his days practicing his instrument. He practiced from sheet music for the higher-pitched clarinet to improve his facility the upper register for bass. Fellow bassist Red Mitchell taught him how to pluck strings with both the index and middle fingers independently. For much of 1958 LaFaro was with pianist/vibraphonist Victor Feldman's band.
In 1959, after working with trumpeter Chet Baker, bandleader Stan Kenton, vibraphonist Cal Tjader, and clarinetist Benny Goodman, LaFaro returned to the east and joined Bill Evans, who had recently left the Miles Davis Sextet. With Evans and drummer Paul Motian he developed the counter-melodic style that would come to characterize his playing. Evans, LaFaro, and Motian were committed to the idea of three equal voices in the trio, working together for a singular musical idea and often without any musician explicitly keeping time.
By late 1960, LaFaro was in demand as a bassist. He replaced Charlie Haden as Ornette Coleman's bassist in January 1961. For a time, Haden and LaFaro shared an apartment. He also played in Stan Getz's band between jobs with the Bill Evans trio. Around this time he received a greeting card from Miles Davis suggesting that Davis wanted to hire him.
In June 1961, the Bill Evans trio began two weeks of performances at the Village Vanguard in New York City. The trio attracted attention for its style. The last day was recorded for two albums, Sunday at the Village Vanguard and Waltz for Debby. LaFaro died in an automobile accident on July 6, 1961 in Flint, New York on U.S. Route 20 between Geneva and Canandaigua, four days after accompanying Stan Getz at the Newport Jazz Festival. According to Paul Motian, the death of LaFaro left Bill Evans "numb with grief", "in a state of shock", and "like a ghost". Obsessively he played "I Loves You Porgy", a song which had become synonymous with him and LaFaro. Evans stopped performing for several months.
from Wikipedia
Preview: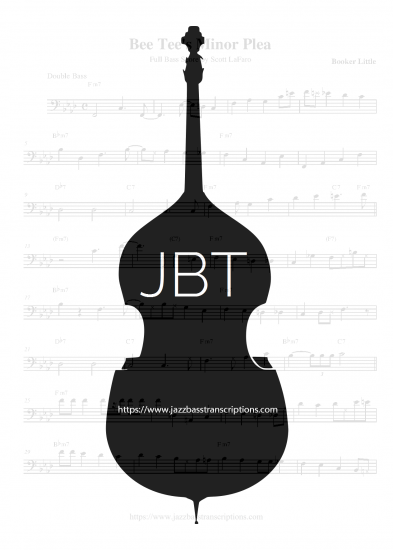 click on the image above to view the demo
Do you want to view a more detailed demo page?
Contact us!
---
---
Before purchasing a transcription that is not a Full Bass Score (eg, an extracted solo, a bass line for some choruses, the melody of the piece), please read the opening minute and second at the top left of the preview image.