add: 04 Feb 2021
upd: 23 Sep 2022
Walkin' - Percy Heath Bass Line (12 Choruses)
Format: .pdf
Number of pages: 5
from «Walkin' (Miles Davis)» Prestige (1957)
---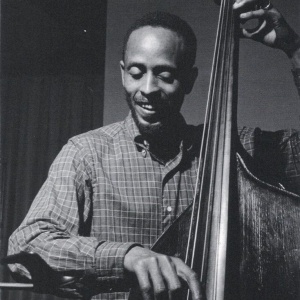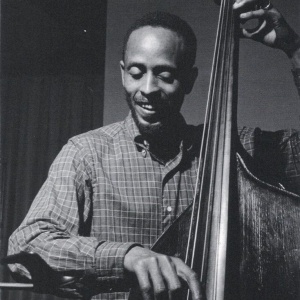 Percy Heath
Percy Heath (April 30, 1923 – April 28, 2005) was an American jazz bassist, brother of saxophonist Jimmy Heath and drummer Albert Heath, with whom he formed the Heath Brothers in 1975. Heath played with the Modern Jazz Quartet throughout their long history and also worked with Miles Davis, Dizzy Gillespie, Charlie Parker, Wes Montgomery, and Thelonious Monk.
Heath was born in Wilmington, North Carolina, and spent his childhood in Philadelphia. His father played the clarinet and his mother sang in the church choir. He started playing violin at the age of eight and also sang locally. He was drafted into the Army in 1944, becoming a member of the Tuskegee Airmen, but saw no combat.
Deciding after the war to go into music, he bought a stand-up bass and enrolled in the Granoff School of Music in Philadelphia. Soon he was playing in the city's jazz clubs with leading artists. In Chicago in 1948, he recorded with his brother on a Milt Jackson album as members of the Howard McGhee Sextet. After moving to New York in the late 1940s, Percy and Jimmy Heath found work with Dizzy Gillespie's groups. Around this time, he was also a member of Joe Morris's band, together with Johnny Griffin.
It transpired that other members of the Gillespie big band, pianist John Lewis, drummer Kenny Clarke, Milt Jackson, and bassist Ray Brown, decided to form a permanent group; they were already becoming known for their interludes during Gillespie band performances that, as AllMusic.com says, gave the rest of the band much-needed set breaks---that would eventually become known as the Modern Jazz Quartet (MJQ). When Brown left the group to join his wife Ella Fitzgerald's band, Heath joined and the group was officially begun in 1952, with Connie Kay replacing Clarke soon afterward. The MJQ played regularly until it disbanded in 1974; it reformed in 1981 and last recorded in 1993.
In 1975, Percy Heath and his brothers formed the Heath Brothers with pianist Stanley Cowell. He would sometimes play the cello instead of the bass in these later performances. As a sideman, Percy performed on approximately 300 recording dates in a career of over 57 years. In 1989, he received an Honorary Doctorate of Music from Berklee College of Music.
In 2003, at the age of 80, Heath released his first album as bandleader through the Daddy Jazz label. The album, entitled A Love Song, garnered rave reviews and served as a fitting coda for his illustrious career. It featured brother Albert Heath on drums, bassist Peter Washington and pianist Jeb Patton. Percy Heath died, after a second bout with bone cancer, two days short of his 82nd birthday, in Southampton, New York.
from Wikipedia
Preview: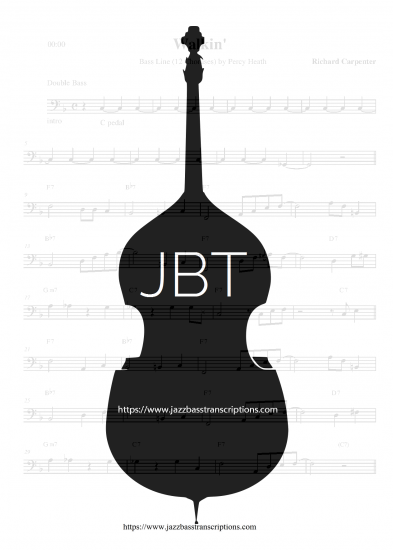 click on the image above to view the demo
Do you want to view a more detailed demo page?
Contact us!
---
---
Before purchasing a transcription that is not a Full Bass Score (eg, an extracted solo, a bass line for some choruses, the melody of the piece), please read the opening minute and second at the top left of the preview image.