add: 03 Nov 2023
upd: 03 Nov 2023
You Make Me Feel So Young - Ray Brown Full Bass Line
Format: .pdf
Number of pages: 3
from «A Jazz Portrait of Frank Sinatra (Oscar Peterson Trio)» Verve (1959)
---
Reference video:
If this link to the video is broken, please report it to us so we can replace it as soon as possible.
If you like this video, please buy the original music and support jazz music and jazz artists!
---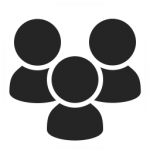 Oscar Peterson – piano
Ray Brown – double bass
Ed Thigpen – drums
---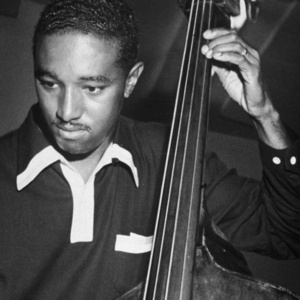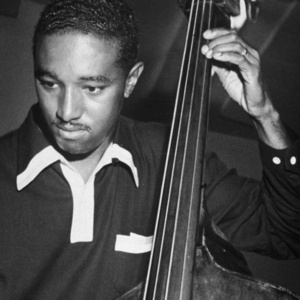 Ray Brown
Ray Brown, byname of Raymond Matthews Brown, (born October 13, 1926, Pittsburgh, Pennsylvania, U.S.—died July 2, 2002, Indianapolis, Indiana), American string bassist and one of the greatest of all jazz virtuosos.
Brown first made his mark at age 19 when he went to New York City to join Dizzy Gillespie's band at a time when the modern jazz revolution, spearheaded by saxophonist Charlie Parker, was just getting under way. Brown began reaching wider audiences in the late 1940s when he started working with singer Ella Fitzgerald (the couple married in 1947 and divorced in 1952), and from 1951 to 1966 he was a member of the Oscar Peterson Trio, considered by many to be the finest small group in jazz history. Beginning in 1952 he was a frequent performer on Norman Granz's popular Jazz at the Philharmonic concert tours. Brown's playing was characterized by magnificent tonal resonance, extremely subtle grasp of harmony, and astonishing technique.
After leaving Peterson's trio in 1966, Brown settled in California, where he became a freelance and studio musician. He played on more than 2,000 recordings and worked with such musicians as Duke Ellington, Louis Armstrong, and Frank Sinatra. Brown continued to perform until his death.
from Britannica
Preview: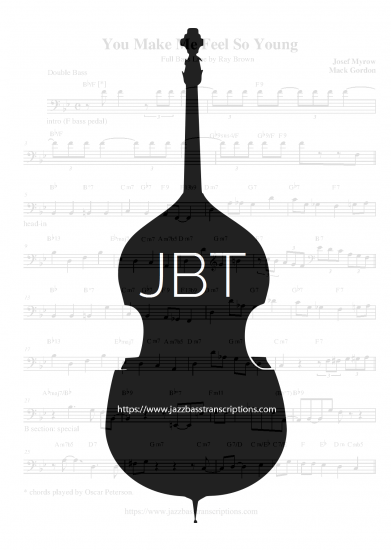 click on the image above to view the demo
Do you want to view a more detailed demo page?
Contact us!
---
---
Before purchasing a transcription that is not a Full Bass Score (eg, an extracted solo, a bass line for some choruses, the melody of the piece), please read the opening minute and second at the top left of the preview image.