add: 13 Jul 2023
upd: 13 Jul 2023
Body and Soul - Steve Davis Full Bass Line
Format: .pdf
Number of pages: 6
from «Coltrane's Sound» Atlantic (1964)
---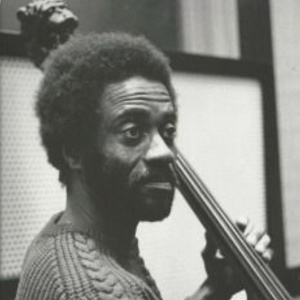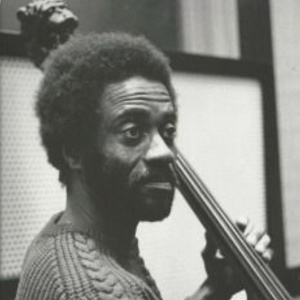 Steve Davis
Steve Davis was a jazz bassist who is best known for his work in the John Coltrane Quartet from 1960 to 1961. Davis appears on three of Coltrane's albums: "My Favorite Things", "Coltrane Plays The Blues", and "Coltrane's Sound."
Steve Davis was born in Philadelphia in 1929 and was the youngest of 10 children. He became interested in music as a young teenager and was inspired by his older brother who also played the bass. Davis was part of a group of young Philadelphia jazz musicians including saxophonists Benny Golson and John Coltrane. At age 16 Davis began playing with local big bands and dropped out of high school a year later to pursue a music career. During the 1940s and 1950s he worked frequently playing with musicians such as Philly Joe Jones and Jimmy Oliver.
After leaving Coltrane's quartet in 1961, Davis went on to play with the Mangione brothers and several of James Moody's groups. He worked throughout the 1960s as a freelancer in New York and as a side man appearing on albums by McCoy Tyner and Kenny Dorham, among others. Davis moved to Rochester, New York in 1970 where he played bass with the Gap Mangione Trio, Spider Martin Group and other local bands. He was a mentor to younger jazz musicians in Rochester and enjoyed passing on his knowledge. In 1980 David began suffering from emphysema and returned to Philadelphia. He died in 1987 at the age of 58.
from AllSolos
Preview: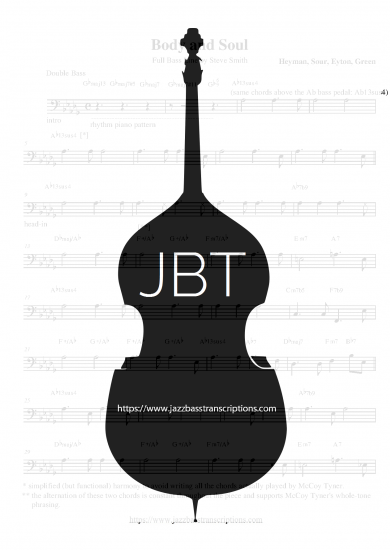 click on the image above to view the demo
Do you want to view a more detailed demo page?
Contact us!
---
---
Before purchasing a transcription that is not a Full Bass Score (eg, an extracted solo, a bass line for some choruses, the melody of the piece), please read the opening minute and second at the top left of the preview image.