add: 19 Mar 2020
upd: 15 Jan 2023
But Not For Me - Chet Baker Solo
Format: .pdf
Number of pages: 1
from «Chet Baker Sings» Pacific Jazz (1954)
---
Chet Baker
American jazz trumpeter and singer. He first encountered jazz while playing in army bands, and by the time of his discharge in 1951 his distinctive, reticent style was fully developed. In 1952 he played briefly with Charlie Parker before beginning an important association with Gerry Mulligan in the latter's celebrated 'pianoless' quartet. His performances with the group, particularly his ballad rendition of My Funny Valentine (1952, Fan.), brought him instant fame; his clear tone and subdued, lyrical manner – he rarely played louder than mezzo-forte and sometimes restricted his melodic span to less than an octave – immediately became hallmarks of West Coast cool jazz, and were widely imitated.
Preview: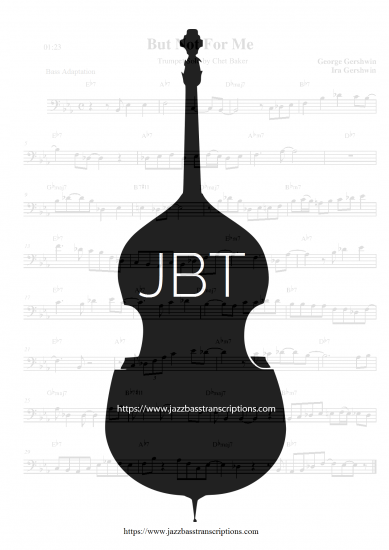 click on the image above to view the demo
Do you want to view a more detailed demo page?
Contact us!
---
---
Before purchasing a transcription that is not a Full Bass Score (eg, an extracted solo, a bass line for some choruses, the melody of the piece), please read the opening minute and second at the top left of the preview image.